AC Milan reach the Champions League semi-finals for the first time since 2007 and now it's the time take a look at the last Rossoneri's XI to have ever done it, which was stacked with legends and stars.
For more AC Milan updates here
Enter for more Milan x M88 Mansion best promotions
Read our predict earlier of the quarterfinal second leg
What happened – Milan beat Napoli to reach UCL last four
Rossoneri beat Serie A's rival Napoli by 2-1 on aggregate to qualify for the Champions League last four for the first time in 16 years.
Ismael Bennacer scored in the first leg at San Siro, while the Naples side and Milan held off each other with a dramatic 1-1 draw in Maradona stadium in Southern Italy, which was more than enough for Il Diavolo to progress.
Yes, almost two decades, and it was hell of a long period to wait for any true Milan's fan, as to them, their club used to represent the gold standards in the European elite competition during that era.
Milan 2007 version
The last time when they qualified for the semis, they also went on to win the title for the record 7th time.
UCL is actually the competition that Rossoneri are only second to Real Madrid with seven titles to 14 titles, respectively.
Every fan of the Serie A giant is dreaming about the record 8th time to lift the big-ear trophy.
But who made the squad 16 years ago that went that far?
Milan were drawn against German Giant Bayern Munich in the quarter-finals. The tough first leg at the San Siro ended in a 2–2 draw after Bayern had scored an equalizer three minutes into stoppage time. Legendary midfielder Pirlo scored the opener in the first half but Van Buyten equalized in the 78th minute.
Kaka gave the lead to Milan once again with a neat finish after getting a penalty. Van Buyten once again equalised for Bayern and the first leg ended 2-2. The second leg at Bayern's home ground the Allianz Arena was more comfortable for Milan, as they scored two first-half goals to win the match 2–0 and win the tie 4–2 on aggregate. Inzaghi and Seedorf registered their name on the scoresheet.
And here, is their XI against the Bavarian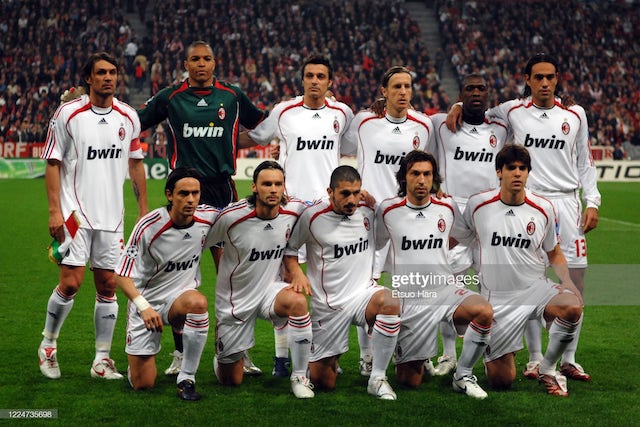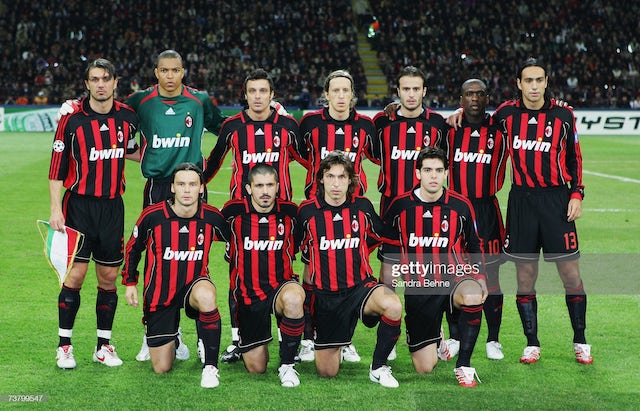 Goalkeeper: Dida
Defenders: Oddo, Nesta, Maldini (C), Jankulovski
Midfielders: Gattuso, Pirlo, Ambrosini, Seedorf
Striker: Gilardino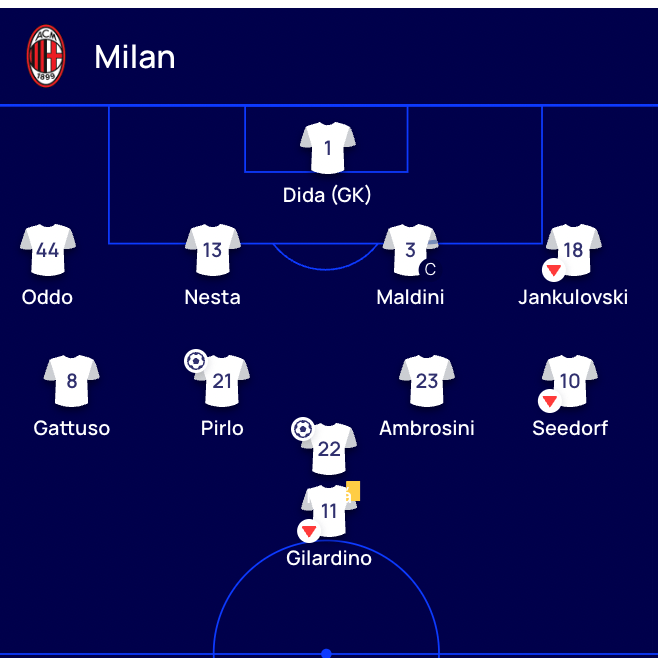 Milan then were drawn against Premier League giant Manchester United in the semi-finals, but that is the story for latter, folks.